In order to promote the personal development of young athletes and optimize the work of JumpandReach through the mentoring project with personalities from the fields of sport, business and science is complemented and professionalized.
The mentors and institutions bring with their expertise, financial resources and experience valuable impulses for the individual development of each athlete.
Success is usually the result of hard work of several people at one and the same thing.
Martha & Heinz Schultz
With JumpandReach since 2017
Martha Schultz
- CEO Schultz Gruppe
- Vice President Wirtschaftskammer
Heinz Schultz
CEO Schultz Gruppe
Engagement:
- Promotion of young: Ski & Golf
- Zillertaler help Zillertaler
- Society "Roll On"
- regional, cultural societies
www.schultz.at
JumpandReach
Dr. Leo Windtner
With JumpandReach since 2007
Professional Activities:
- Chairman of the Board of OÖ Insurances
- Supervisory Board Member Austrian Lotteries
- President of the ÖFB / OÖFV / VEÖ
Commitment:
- In the fields of Sports, Culture and Social Affairs
- Mentor of the Austrian "Sporthilfe"
JumpandReach
Diana Langes
With JumpandReach since 2016
Professional Activities:
- Business Women
- President of WSG Swarovski Wattens
- Columnist at Weekend Magazin
Commitment:
- Supporting young people
www.wsg-wattens-fussball.at
JumpandReach
Dr. Daniel Wüstner
With JumpandReach since 2008
Professional Activities:
- Sales Manager of Rauch Fruchtsäfte Gmbh & Co
Commitment:
- Supporting young sports talents
www.rauch.cc
JumpandReach
Stephan E. Moser
With JumpandReach from 2006 to 2017
Professional Activities:
- Shareholder & Supervisory Board Member of Moser-Holding AG
- Certificate Journalist – St.Gallen/CH
- Specialized Journalism of hunting
Commitment:
- In the fields of Sports, Culture and Social Affairs
www.moserholding.at
JumpandReach
Günther Mader
With JumpandReach since 2004
- Former ski racer
- since 2005 Int. Race Manager Salomon
- PR Skigebiet Sölden
Successes:
- 6-time medallist at World Championships
- Olympia bronze medal at Downhill in Albertville 1992
- 14 World cup-wins (won all disciplins)
JumpandReach
Heinz Kinigadner
With JumpandReach since 2009
- Former Motocross- und Rally driver
- Currently Sports Manager at KTM
- Founder of the Wings-for-Life Foundation
Successes:
- Multiple Austrian Champion in Motocross
- 2x World Champion in Motocross
- Won the Rally Pharaohs, Brazil and Dubai Rally
www.kini.at
JumpandReach
Heimo Pfeifenberger
With JumpandReach since 2008
- Former professional footballer and national team player
- Currently Coach of the Wolfsberger AC
Successes:
- 2x Austrian Champion with Salzburg
- UEFA-Cup Final 1994 with Salzburg (vs. Inter Mailand)
- 2x World Championship participant 1998 & 1990
- Bundesliga top scorer 1994
- 4x Salzburg Sportsman of the Year
JumpandReach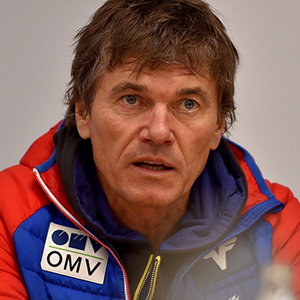 Andreas Felder
With JumpandReach since 2004
- Former ski jumper
- Currently Chief Coach of the Austrian Ladies Skijumping Team
Successes:
- Ski Flying World Champion 1986
- World Champion Large Hill 1987
- Team World Champion 1991
- 9 medals at World Championship and Olympic games
- Ski Flying World record Kulm 1991 (191m)
- Overall world cup winner 1990/91
- 25 world cup wins in total
JumpandReach
Univ.-Prof. Mag. Dr. Dr. med. Martin Burtscher
With JumpandReach since 2004
Professional activities and education:
- Vice President of the Austrian Society for Alpine and High Altitude Medicine
- Since 1999 Teaching qualification for the subject "Sports Science with special emphasis on sports medicine" at the Institute for Sports Science at the University of Innsbruck and since 2003 University Professor
- Education for General Practitioner and emergency (1991-94)
JumpandReach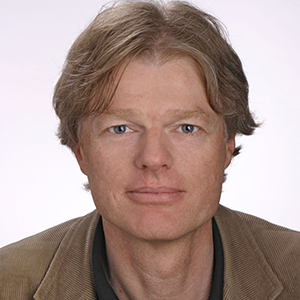 Univ.-Prof. Dr. Martin Kopp
With JumpandReach since 2011
Professional activities:
- School psychology / educational counselling, 1991-1992
- Medical University / regional hospital Innsbruck 1992-2010
- Line of the research health psychology / behavioural medicine at the Medical University of Innsbruck 2002-2010
- Leopold-Franzens-Universität Innsbruck, ISW, Chair of Sport Psychology since 2010
JumpandReach